This month, we are lucky to have interviewed the lovely Yasmeen Lee! If you don't know her, she's an LA based blogger expecting her first baby boy, Aiden, and if you're into wellness and food, you should definitely follow her! Now let's start the interview!
---
TFB: How did you manage to keep stylish with your baby bump? What designer or brand do you find fitted more your baby bump? If you had to live the rest of your pregnancy with only one outfit, what would it be?
Yasmeen: The key to feeling confident (and comfortable) in my style throughout all of the physical changes that come with pregnancy has been making sure I have some great, versatile staples. When in doubt, I always feel put together in a good pair of black leggings or maternity jeans, a soft white tee, converse, and a leather jacket. A few neutral t-shirt and tank dresses during these past few summer months have also saved my life! Paired with flat sandals or white sneakers keeps it casual and comfy.
 Most of my maternity specific clothes (pants, rompers, etc.) have been from @asos and I've found most of my favorite bump-flattering sun dresses at @tillys and @forever21! My everyday go-to pregnancy outfit, what I'm currently wearing, and probably what I'll be wearing for the reminder of my pregnancy are my @avomuse maternity leggings.
TFB: Did you change your lifestyle or some habits (fitness, healthier choices, etc.) during your pregnancy?
Yasmeen: I've consumed a primarily whole-foods, plant-based diet since before pregnancy and my diet has not changed much since being pregnant besides more easily "giving into" those not-so-healthy cravings and enjoying them without guilt.
Pre-pregnancy, I worked out a few times a week and I haven't worked out much since being pregnant besides walking, some hiking during my second trimester, and the occasional swim. I've really enjoyed this period of rest while my body works hard to create a human. Since being pregnant, I have become much more interested in the products I use in my home and on my body and made the switch to almost all non-toxic household and beauty products (and continuing to do so).
TFB: For our Confessions of a 

Preggo

 segment: What part of your pregnancy did you find most difficult? What was your biggest challenge on a daily basis during your pregnancy?
Yasmeen: I have been very lucky with an overall uneventful pregnancy but I think the most difficult thing overall has been learning to let go and trusting the process. With pregnancy, birth, and parenting (as I'll soon experience myself), there's not much you're in control of. I'm typically a big control freak and I've had to learn to go with the flow throughout this experience. My biggest challenge on a daily basis during this pregnancy has altered through trimesters.
 Currently, at 39 weeks, my biggest challenge has been practicing patience. Basking in the in-between and knowing that my life can drastically change forever at any moment and not knowing if that will be in hours or weeks. Getting out of bed with my huge belly a million times a night to pee is also pretty far up there. :p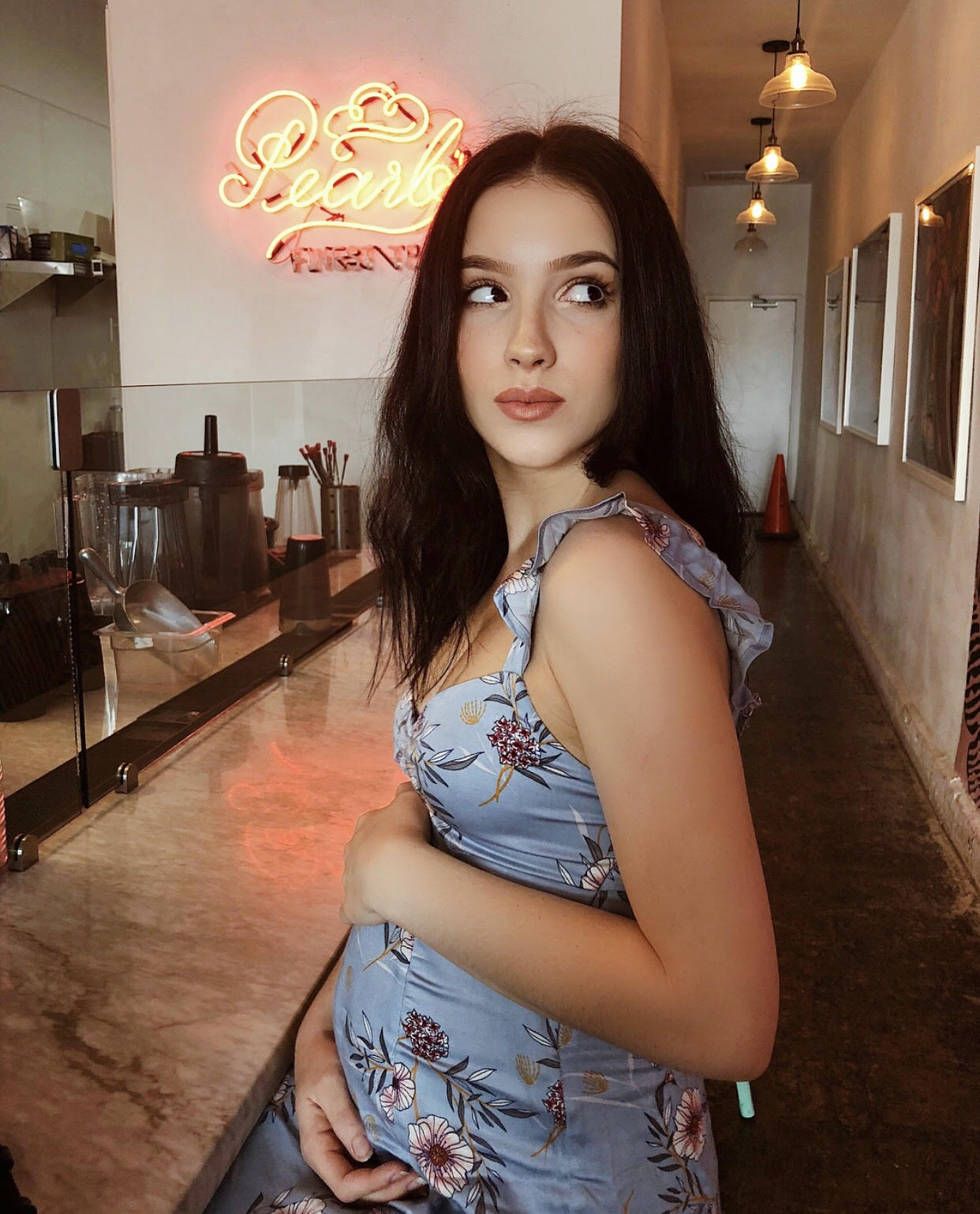 TFB: What's the first thing you can't wait to do as soon as you deliver?
Yasmeen: The first thing I CAN'T WAIT to do after I deliver is snuggle and kiss my newborn (and smell his head). I'm also super excited to be able to lay on my stomach and sleep on my back.
TFB: Cravings?
Yasmeen: I haven't had any very strong cravings that have lasted more than a few days throughout this pregnancy, but I've drank a lot of juice (specifically passion-orange-guava), vegan frozen yogurt from @yoga_urt (thanks Postmates!), ramen, pasta with vegan butter, and drinking cold almond milk straight from the glass (so good).