It's finally here as I promised! My travel vlog from my trip to Miami! Everytime I travel somewhere, I do a list of all the restaurants, bars & hotels that I want to try or visit! I loooove food, so my trips mostly revolve around food! The first thing I did, when arriving at my hotel, was changing clothes and head to Smith & Wollensky to have lunch on their terrace. I knew just around the corner there was a place called Lilikoi organic living, so I went there after to have a green juice (which was amazing)! Later that day, we went for dinner at Cecconi's, an italian restaurant located in the Soho House. Unfortunately, the lighting was really bad so I couldn't take a decent picture but we can see it in the video! This place is absolutely gorgeous and the food was amazing!
On our second day, we went to the Fontainebleau hotel to enjoy a nice lunch and enjoy the sun by the pool! It's one of the few hotels in South Beach where you can enjoy their pool. For our second dinner in Miami, we went to Komodo in Brickell district. If you love southeast asian cuisine, you will enjoy this restaurant! Everything that I order was delicious! Hint: try to get a table on the first floor, it's the best spot.
On sunday,  I went for a jog on the beach boardwalk and then went to the 1 Hotel rooftop to have lunch (you need to go there!) before heading to the beach! On that evening, we had dinner at Nobu and I'm not going to lie, it is expensive but was totally worth it! I will definitely go back! Every bite that I had was just an explosion of flavours!
The next day, we went to the Standard hotel, we got there late so we didn't get the chance to enjoy the spa, baths & pool. We had a really late lunch and enjoyed the view and sunset!
We took the last flight on our way back to Montreal. During our last day, we enjoyed lunch at Seaspice and had a quick drink at the Setai hotel. The food was amazing in Miami and I can't wait to be back to try more places!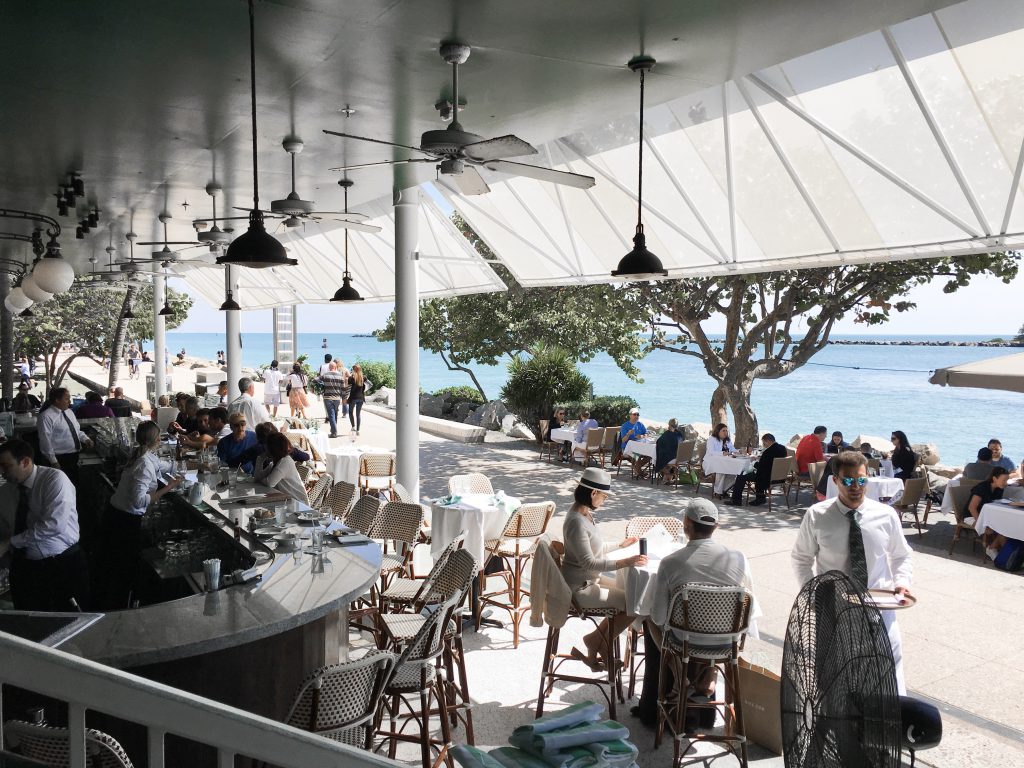 Leave me a comment with your favorite spot in Miami!